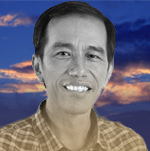 Third place in the World Mayor Project

2012

went to Joko Widodo, Mayor of Surakarta, Indonesia
Third place in the World Mayor Project went to Joko Widodo, Mayor of Surakarta, Indonesia, who in July 2005 became the first directly-elected mayor of his city and in September 2012 was elected Governor of Jakarta, the Indonesian capital. While Mayor of Surakarta - also known as Solo - Joko Widodo turned a crime-ridden city into a regional centre for arts and culture, which has started to attract international tourism. His campaign against corruption earned him the reputation of being the most honest politician in Indonesia. Joko Widodo also declined to take a salary while mayor of Surakarta.

There is here a long list of positive testimonials and genuine and very enthusiastic praise for the mayor, most particularly for his honesty and refusal to be corrupted - apparently an exception in Indonesia.

He is seen as a public servant sensu stricto. His personal qualities, apparent humility, hands-on and people-oriented approach are appreciated. One testimonial states: He spends or spent when mayor of Solo just one hour in the office and the rest of the day going around the city. He recently won elections to become the governor of Jakarta by a clear margin, which is like several million positive testimonials, and likely a massive vote against corruption.

While under the World Mayor rules, a mayor must be in office on the closing date of the popular vote to be included in the top ten. An exception was made for Joko Widodo because of the exceptional high number of votes he received during the first and second round of the contest.

Mayor Widodo signed up to the City Mayors Foundation Code of Ethics.

Typical testimonial
It is rare to find a mayor who is not corrupt in Indonesia. In Joko Widodo we have one. He uses public money for the right purposes. He is a simple and humble guy who pays lots of attention to less fortunate people.
MORE TESTIMONIALS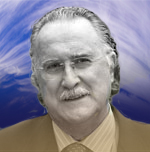 Iñaki Azkuna, Mayor of Bilbao (Spain) has been awarded the 2012 World Mayor Prize
Iñaki Azkuna, Mayor of Bilbao, Spain, has been awarded the 2012 World Mayor Prize. It has been said that Bilbao's transformation from a declining industrial city in Spain's northern Basque Province to an international centre for tourism and the arts has been sparked by two events: the opening of the Guggenheim Museum in 1997 and the election of Iñaki Azkuna as mayor two years later.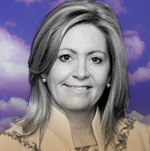 Lisa Scaffidi, Lord Mayor of Perth (Australia) has been awarded the 2012 World Mayor Commendation
Runner-up in the 2012 World Mayor Project and winner of the World Mayor Commendation for services to her city is Lisa Scaffidi, Mayor of Perth, Western Australia. First elected in October 2007, the mayor has succeeded in raising the city's international profile while at the same time making local bread-and-butter issues her priority. She regards social media as the promotional tool of the 21st century and says she communicates through Facebook and Twitter with many citizens which she could not reach by more traditional means.
The 2012 Top 10 Mayors
During November and December 2012, the Fellows of The City Mayors Foundation drew up a list of ten mayors who stood out in terms of numbers of votes, achievements and quality of testimonials from their citizens.

The total number of votes cast for the mayors in the top ten exceeded 257,000, with some Asian mayors receiving tens of thousands of votes each. But the number of votes received by individual top-ten mayors was only considered secondary by the judging Fellows. The panel was primarily influenced by the arguments and persuasiveness of testimonials bestowed on mayors. As some city leaders in the top ten represent cities of several million people, while others are mayors of much smaller towns, the City Mayors panel of Fellows was of the opinion that basing judgment on numbers alone would unfairly disadvantage mayors from smaller towns.

The panel was also very much aware that an outstanding mayor from a city in the developing world requires vastly different qualities than one from Western Europe or North America. The winner of the annual World Mayor Prize is therefore never described in terms such as 'the world's best mayor'.

The top 10 mayors of World Mayor 2012

| | | | |
| --- | --- | --- | --- |
| Rank | Mayor | City | Country |
| | Iñaki Azkuna | Bilbao | Spain |
| | Lisa Scaffidi | Perth | Australia |
| | Joko Widodo | Surakarta | Indonesia |
| | Régis Labeaume | Québec City | Canada |
| | John F Cook | El Paso | USA |
| | Park Wan-su | Changwon City | South Korea |
| | Len Brown | Auckland | New Zealand |
| | Edgardo Pamintuan | Angeles City | Philippines |
| | Mouhib Khatir | Zeralda | Algeria |
| | Alfonso Sánchez Garza | Matamoros | Mexico |
The World Mayor Project
World Mayor, a project conceived and organised by the City Mayors Foundation, aims to raise the profile of mayors worldwide, as well as to honour those who have made long-lasting contributions to their communities and are committed to the well-being of cities nationally and internationally. According to city residents from all continents, a great mayor must possess these qualities: honesty, leadership and vision, good management abilities, social and economic awareness, ability to provide security and to protect the environment, as well as having the skill to cultivate good relations in communities with different cultural, racial and social backgrounds. The World Mayor Project started in 2004. The City Mayors Foundation, set up in 2003 as an urban think tank and campaigning organisation, is instrumental in promoting good, open and honest local government through its Code of Ethics.

In 2004 Edi Rama won the Prize for his achievements in turning the drab and neglected post-communist capital of Albania into a thriving western European city.

As Mayor of Athens, Dora Bakoyannis contributed substantially to the success of the 2004 Summer Olympics and ensured that the Games would be of long-lasting benefit to the Greek capital. After receiving the 2005 World Mayor Prize, she was appointed Greek foreign minister. More recently, as a member of the Greek parliament, she has acknowledged the severity of the country's economic situation while many of her political friends still promoted populist policies.

John So, the winner of World Mayor 2006, was Melbourne's first directly elected Lord Mayor. Born in Hong Kong, he represents an example of the 'Australian dream'.

Helen Zille, Mayor of Cape Town, and winner of the 2008 World Mayor Prize, has been described as an 'amazing lady' who in a country devoid of present-day role models was making a difference and giving people hope. One admirer said: "Her only equals are Desmond Tutu and Nelson Mandela in Southern Africa." Helen Zille is now Premier of the Western Cape Province.

Marcelo Ebrard, Mayor of Mexico City, has been awarded the 2010 World Mayor Prize. Described by the French newspaper Le Monde as the leader of Mexico's mainstream left, Marcelo Ebrard was Mayor of Mexico City from 2006 to 2012. During his time in office, the mayor never shied away from challenging Mexico's orthodoxy. He championed the rights of women and minorities and became an outspoken and internationally respected advocate on environmental issues.

World Mayor runners-up were:
In 2004: Andrés Manuel López Obrador (Mexico City}; in third place - Walter Veltroni (Rome). In 2005: Hazel McCallion (Mississauga, Canada); in third place - Alvaro Arzú (Guatemala City). In 2006: Job Cohen (Amsterdam); in third place - Stephen Reed (Harrisburg, USA). In 2008: Elmar Ledergerber (Zurich); in third place - Leopoldo López (Chacao, Venezuela). In 2010: Mick Cornett (Oklahoma City, USA); in third place Domenico Lucano (Riace, Italy)

Methodology
While mayors can be nominated at anytime for the World Mayor Prize, the Project is publicly conducted over a twelve-month period. The first round took place from January to May 2012. During that period, the City Mayors Foundation invited a global audience to submit nominations for mayors deemed worthy of being numbered among the most outstanding city leaders in the world. The first-round nomination process ended on 17 May 2012.

During the second round of World Mayor 2012, from 18 June to 20 October 2012, a worldwide audience was invited to select from the shortlist of 25 mayors their choice of title candidate. In order to have their votes registered participants were required, as in round one, to provide a supporting statement. Some 463,000 individuals and organisations worldwide participated in the second round of World Mayor 2012.

When establishing the rules for the project, the City Mayors Foundation emphasised that the strength of argument expressed in testimonials carried more weight than the number of votes. By stressing the significance of well-argued comments, the organisers aimed to ensure that contest participants thought carefully about the merits of their chosen mayors. Publication of many comments on the World Mayor website also enabled comparison. These rules furthermore allowed mayors from smaller cities to compete on equal terms with those from large metropolises. (More on methodology).
Source: http://www.worldmayor.com/contest_2012/world-mayor-12-results.html